Alpe d'Huez. Woo hoo! The day before the pros race it. We rolled out of the hotel and descended into the river valley. This ride alone is awesome. Switchbacks, amazing vistas, tunnels, and tons of speed as it's all downhill. And then a ripping flat stretch before making the turn onto the first slope of Alpe d'Huez.
This climb is famous in cycling history and many amazing races have taken place here. I wanted to better my time from when I rode it in 2008, but I was also determined to soak in the atmosphere and have a beer at Dutch Corner. I did both.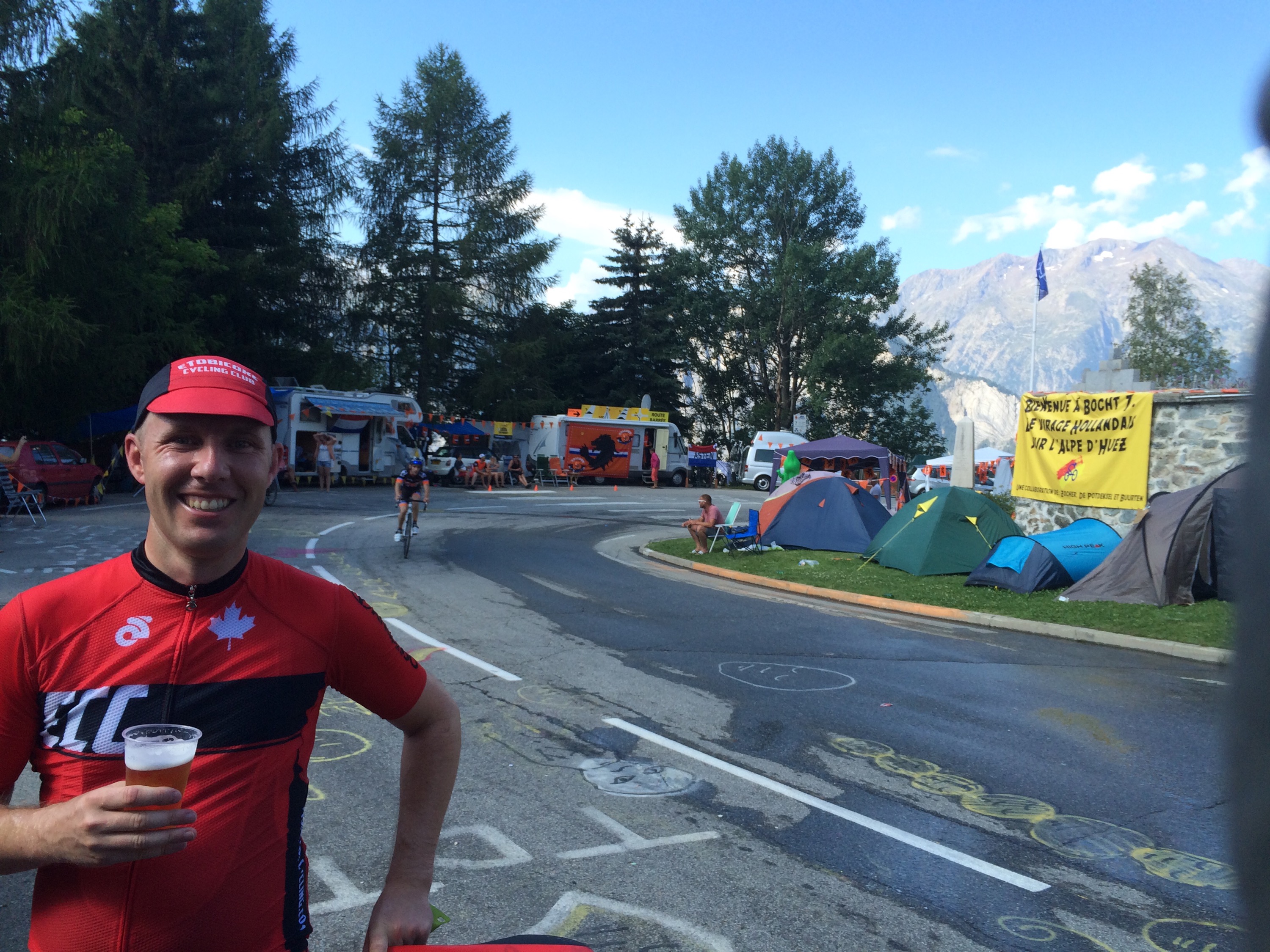 After finishing my beer I continued towards the summit, riding steady until the final switchback where I did my best Chris Froome impression and hammered it for a bit. The final couple of kilometres through the town is my favourite part of the climb. Ripping through town, under the building, around the round-about, and then up to the finish line in front of the grand stands is amazing.
We hung out in town for a while as the rest of our group completed the climb. Having shopped and caught our breath we got back on our bikes and rode the Col de Sarenne to our spot for lunch. An amazing off-the-grid, (and off the beaten path) refuge in the mountains. The food was ready upon our arrival and it was INCREDIBLE.
After lunch we descended the most crazy road I've ever been on. One filled with breathtaking views at every corner, and life-taking falls if you took a turn too hot!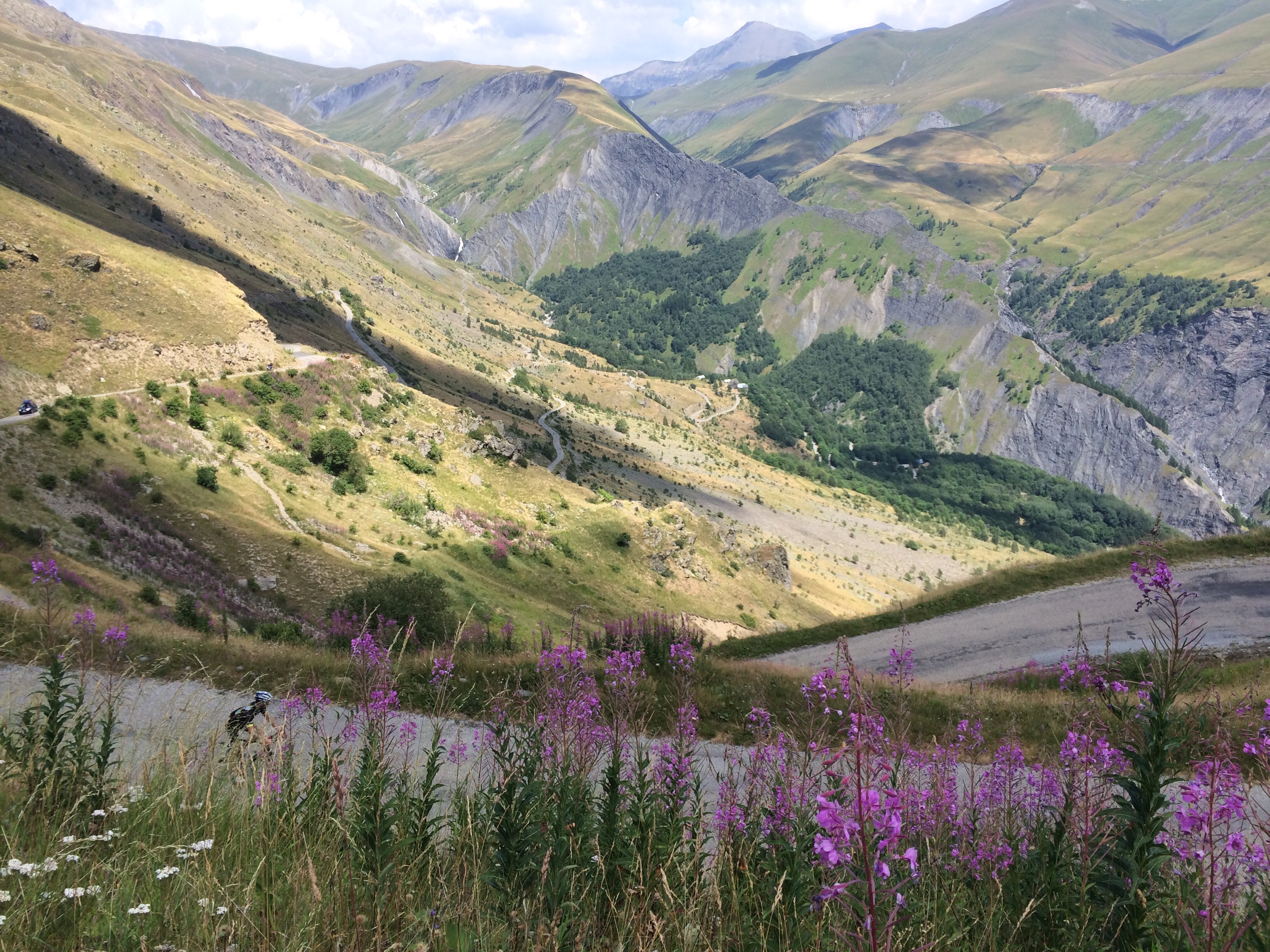 In the evening we were on our own to explore the town. Six of us went out and had dinner at La Maison de Raclette… Eating traditional Alpine dishes! We had a great time.