Our final day of riding saw us ride an amazing climb out to La Garde and then up a couple of switchbacks to turn 14 where Arien and Krysten had the van set-up with tents, chairs, snacks and drinks.
The ride to Alpe d'Huez was amazing. The first part of the climb was tough but it saw us gain lots of altitude quickly, which made the second part of the ride all the more spectacular.
The road was carved into the side of the mountain face. With 1000 foot plus drops at the edge of the road!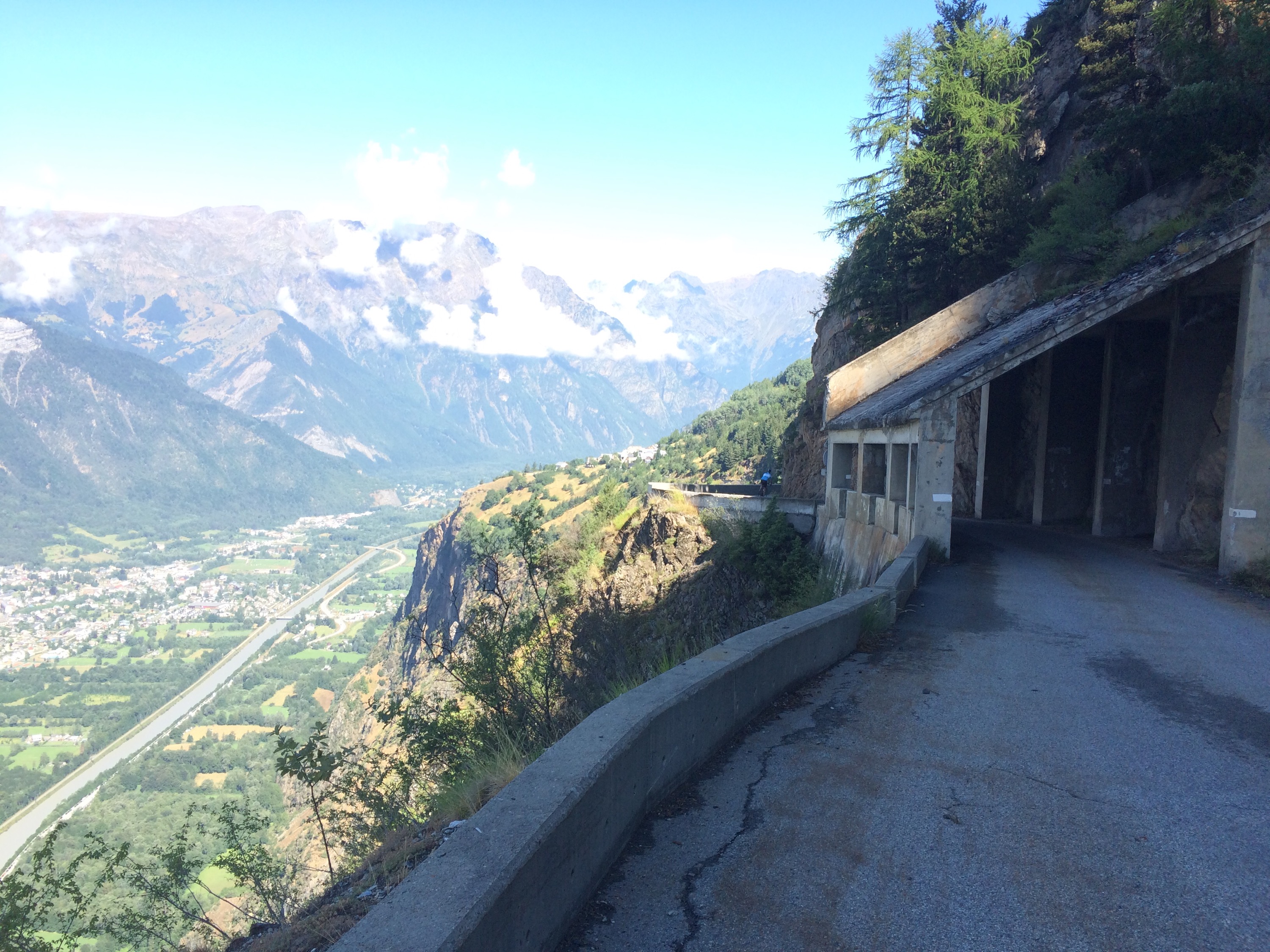 Arriving at Alpe d'Huez you could feel the excitement in the air, even though there was almost five hours until the pros came through.
Having settled in to our space on the mountain we enjoyed a delicious picnic lunch before we set off to explore the chaos of the Alpe.
At Dutch Corner the party was in full swing. Thousands of fans lined the road dressed in orange. The music was pumping, people were singing and dancing, and the beer was flowing! If you get to Alpe d'Huez on race day be sure to swing by corner 7.

We returned to our base to watch the race as we had to ride back to the hotel. With a few hundred thousand people on a mountain with only one exit road, you want to be near the front!
We took the same route back as we took to get to the Alpe. It was equally stunning in reverse!
Once we'd showered and changed we went out for dinner at a great little restaurant in Les Deux Alpes. Food, drinks and laughter took us well into the night. Another amazing day.