*Photo from CBC.ca
Ryder won the Giro!!!
For the first time ever O Canada was played, and a Canadian was standing on the top step of the podium at a Grand Tour. The great Steve Bauer was the previous best finisher placing fourth in the 1988 Tour De France. After two truly epic mountain stages (stage 19 clocked in at 6 hours and 18 minutes for the 198 mountainous kiliometres followed by stage 20 of 6 hours and 54 minutes for 219 steeper and more daunting mountainous kilometres including a finishing climb up the 48 hairpin turns of the Stelvio Pass) the race came down to the final day individual time trial. Ryder trailed Joaquim (El Purito) Rodriguez by 31 seconds entering the day. Over the course of the next 28.2km Ryder took back that 31 plus an additional 16 seconds to claim the win.
Club Rides This Week
Weekday morning rides take place almost every morning. Please reply via email if you're interested in riding at 5:40am with us – confirm the day(s) and we'll reply with the meeting point(s). For the weekend we've got an easy day on Saturday before the Becel Ride For Heart on Sunday. (Click the link to join our team or donate.)
Saturday: Meet at 12:45 at Lakeshore and Royal York, or 1:00 at Humbertown for an easy 30k roll through Etobicoke and the Humber River Valley.
Sunday: There isn't a group ride scheduled but that shouldn't stop you from getting out there and riding!
Club Sponsors
We are thrilled to have some great sponsors for our club including Railway City Brewing's Dead Elephant, and BCIK.ca.
Dead Elephant is tasty India Pale Ale available at your LCBO. The beer is crafted by Railway City Brewing , a St. Thomas micro-brewery. They are committed to supporting cyclists like us and if you are ever in St. Thomas, they welcome stopovers and tastings at their brewery. Check out www.RailwayCityBrewing.com for more info. We'll plan a Saturday trip and ride out that way later this season.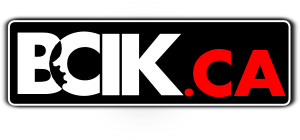 BCIK.ca is a brand-new Canadian online cycling retailer. They open their virtual doors on June 1 and have created a 10% off coupon code for us to use. But before we start saving please "Like" their Facebook page here. Once their store opens we can use the code to receive 10% off all purchases. If you're intersted in making a larger purchase please let me know as the store owner is willing to offer a greater discount on larger purchases.
In the coming weeks we'll introduce our other sponsors. And if you've got a connection or an interest in sposoring the club please let us know. We'll be ordering additional apparel later in the season with space for new sponsor logos.