An early morning wake up before making the 90 minute drive to Prescott. Arriving at our departure point we were presented with a lovely panorama of mountains. They looked beautiful until Ryan said our lunch destination was on the other side!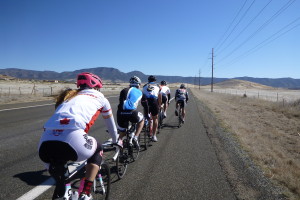 After riding for 10k or so the climb began in earnest with a quick set of turns and some rapid gains in elevation. The surroundings were very similar to Ontario with pine trees, rivers, squirrels and snow.
Up and up we went, enjoying every second of it, and knowing that down the other side was lunch, and an epic descent.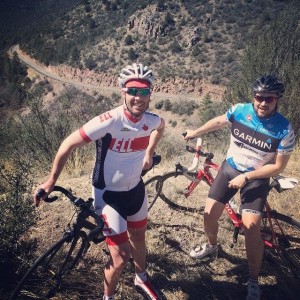 At the summit we took a moment to refuel before letting gravity work for us, instead of against us. Sweeping banked turns, incredible vistas, and warm sunshine is the story of the descent. And then we were in a town perched 5000 feet up. Weird. Jerome was a mining town of 10,000 people in its heyday. Now there are about 400 who cater to tourists.
A quick lunch break and then we were back on our bikes for the final 2500 feet or so of elevation loss. It was amazing.
After bottoming out in Cottonwood we pointed out wheels towards Sedona and the red rocks. The route was boring but the scenery was unbelievable. Truly breathtaking. Thirty kilometres of it. Wow. And then we were in Sedona. I've run out of adjectives to describe the surroundings but trust me, it's awesome.