Please watch your inbox for the 2012 Etobicoke Cycling Club jersey order form. Once our OCA affiliation comes through you'll be able to wear this jersey at all OCA race events, and list ECC as your team on your race registration form.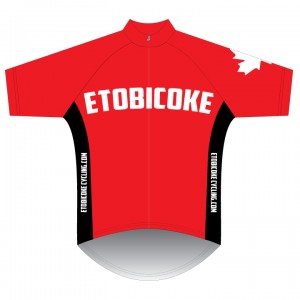 Unfortunately we won't have the jerseys in time for those of us participating in Hell/Heck of the North, Paris to Ancaster, or any of the other early season events. But we should have them before Ride for Heart and the Ride To Conquer Cancer. (Speaking of which we are still looking for donations to our team riders.)
If enough folks are interested we'll also order bib shorts. Please keep that in mind when deciding how many jerseys you want.