YANGAROO is a company dedicated to digital media management. YANGAROO's patented Digital Media Distribution System (DMDS) is a leading secure B2B digital cloud based solution focused on the music and advertising industries. The DMDS solution provides more accountable, effective, and far less costly digital management of broadcast quality media via the Internet. It replaces the physical, satellite and closed network distribution and management of audio and video content, for music, music videos, and advertising to television, radio, media, retailers, and other authorized recipients. The YANGAROO Awards platform powers many of North America's major awards shows.
Named one of Canada's Top 100 Tech Companies by Canadian Business, YANGAROO has offices in Toronto, New York, Los Angeles, and Dallas. YANGAROO trades on the TSX Venture Exchange (TSX-V) under the symbol YOO and in the U.S. under OTCBB: YOOIF.
www.yangaroo.com
A leading Toronto-based print broker and printing company with complete design and photography studios in-house. Their corporate mantra of "Make It Easy To Do Business With TwinPro" permeates every aspect of their business – call them today and see for yourself.
www.twinprographics.com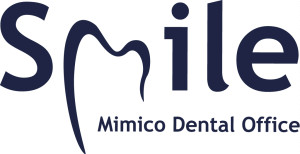 Mimico Dental invites your family to join theirs. They have been servicing the needs of families for more than twenty years, and have a great reputation for providing excellent dental care in an environment that is friendly and relaxed. They are committed to creating beautiful healthy smiles with meticulous attention to detail, while carefully considering each individual's needs and concerns. They work with you to find the treatment option that you are most comfortable with – discussing the options and ensuring you understand the process.
www.mimicodental.com
Realizing Your Strategic Advantage
At Vantage, their goal is to optimize their clients' efficiency, profitability and competitiveness. Providing a different vantage to their clients and working collaboratively, they identify, unlock and maximize opportunities. Vantage Management Consultants provide vision and strategic solutions for their clients.
The team at Vantage have more than 20 years experience in Operation Management, Change Management, Financial Management, Mergers & Acquisitions, Marketing, IT and more.
www.vantageconsultants.ca
Oxygen Bicycle Co. is a refreshing independent bicycle shop combined with an indoor spinning studio in Toronto's West end – conveniently located along Etobicoke's Waterfront Trail on the Lake Shore Boulevard. Refreshing? Yes. Why? Quite simply they don't have the snobby clique attitude that some bike shops do. They're friendly and approachable. Sure, they're experts, but they don't expect you to be.
They carry every genre of bicycle from road to mountain, hybrid to cruisers from top brands like BMC, Norco, Opus and Rocky Mountain. Plus, ECC members will receive 20% all parts and accessories with the purchase of a bicycle, and 10% off all future purchases. Visit them at 3267 Lake Shore Blvd West (just west of Humber College) or online at www.oxygenbikes.com.
Bringing Beauty Home!!!! For over two decades Canadian retailers have looked to Winward Canada for the world's best Permanent Botanicals and unique Seasonal and Christmas collections. Recently Winward has added the " Cobalt At Home brand- an irresistible new collection of decorative home accessories; and the fabulous 'Jacqueline Kent" fashion jewellery collection.
www.winwardcanada.com